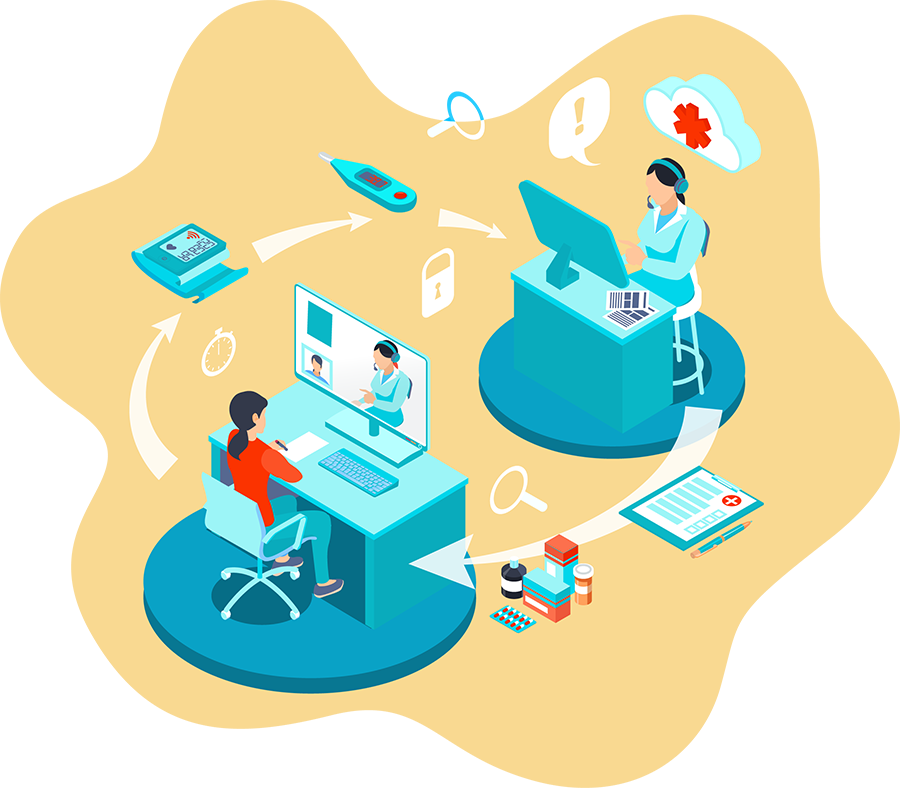 Following a successful pilot in 2019, Radboud University Medical Center, the teaching hospital affiliated with the Radboud University Nijmegen, has chosen Codific's Videolab within their Health Academy programme. RadboudUMC Health Academy is the education and training institute for everyone who works in healthcare.
Videolab is a platform for developing soft skills and empathy in healthcare providers during and after their medical education and specialisation education.
"We aim to be pioneers in shaping the health care of the future. We do this in a person-centered and innovative way. Clinical communication skills training is an important part of the curriculum in medical school. To give interns and residents in practice the opportunity to receive feedback on their clinical communication skills, we have purchased Videolab." – commented C. Lommen who is a Policy Advisor of the Educational Program at RadboudUMC.
E. Rasenberg, Communication Coordinator of the Educational Program, added that "The system is GDPR compliant from recording to asking and receiving feedback and is very easy to use. This makes the system very suitable for use with large groups of interns and residents".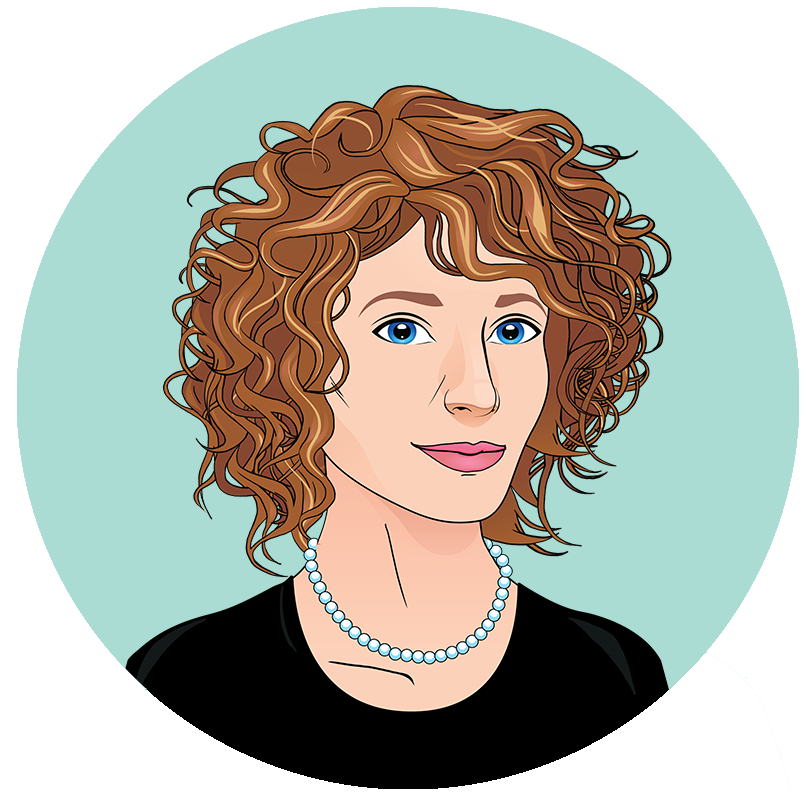 E. Rasenberg
Communication Coordinator of the Educational Program
Videolab has a proven added value as an effective tool for training, among other things, empathy and communication skills for students and trainees. Our product is a highly end-to-end secured tool designed and developed with privacy and security by design. On top of that Codific's talented team is ready to assist our customers with additional customisations, integrations, and above all a premium customer support. Videolab provides the following benefits to RadboudUMC Health Academy:
Simple and safe multimedia recording.
Selective multimedia sharing with peers and supervisors.
Time-specific fragment feedback.
Systematic feedback based on dynamic evaluation forms.
Integrations with a Dutch Identity
Provider SURFConext and e-portfolio platform Scorion.
Military-grade security with end-to-end transport and storage security.
Digital Rights Management for the multimedia content enforced by Codific's Secure Vault.

2224
Medicine (bachelor and master) students
About Radboud University Medical Center
Radboud university medical center specializes in patient care, scientific research, teaching and training in Nijmegen. Its mission is to have a significant impact on health care. They aim to be pioneers in shaping the health care of the future and do this in a person-centered and innovative way. Radboudumc combines patient care, research, and scientific training.It is one of the largest and leading hospitals of The Netherlands, providing supraregional tertiary care for residents of a large part of the eastern section of The Netherlands. And it is rated in Europ's top 30 research institutes.There are about 18,000 universities worldwide, with Radboud University ranking among the best of them. According to ARWU (Academic Ranking World Universities Ranking), Radboud University was positioned 104 Worldwide in 2019.
Amsterdam UMC, location VUmc, is a university medical centre with one of the highest standards for scientific research, patient care and quality in education. Location VUmc is one out of the eight university medical centres in the Netherlands. Using the university as the backbone for their operations they integrate training, research and care in one.
Interesting fact: Researchers at the VUmc developed a blood test that, from one drop of blood, can diagnose cancer with a accuracy of 97%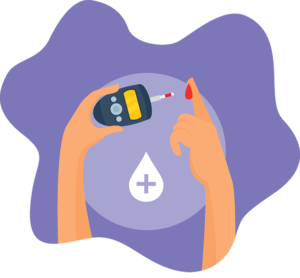 The general practitioner (GP) training of Amsterdam UMC location VUmc is a leading educational program for GPs in the Netherlands. As part of their education program GP's and trainers exchange files containing sensitive data about patients, operations, and others. Prior to implementing VideoLab physical data carries and courier services were used to send the files to one another. This way of working was slow and fast feedback is the key to learning.
"We were looking for a safe, robust and closed system to exchange comments upon tests and videos."
With the help of Codific, Amsterdam VUmc has now integrated VideoLab and have digitized the process making it less expensive, safer, and much quicker. Files can be easily exchanged between GP's and trainers thus improving the learning loop.
Jae K., the current system administrator was keen to share his thoughts on the newly integrated system.
"Our system ended up being different, but better and more powerful than we had initially specified. This system has helped us raise the bar for quality, speed and safety in video evaluations. Kudos!"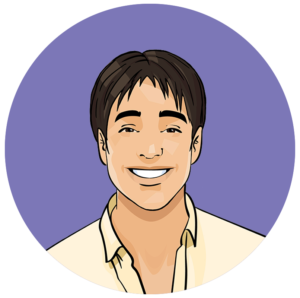 Jae K., system administrator at VUmc

Keep exploring stories like this one
The Problem
Due to the sensitive information recorded in the training videos Maastricht University was looking for a safe, robust and closed system to upload, share, and comment upon the videos that are uploaded.
Before implementing VideoLab, the university was using physical data carries that made the process expensive, slow, prone to human error and most importantly insecure. Moreover the process in place required a certified courier to transport the USB sticks from the GP to the lecturer and back that made the process not only slow but also impractical for scaling.
Maastricht University was looking for a solution that is highly automated, reliable, fast in its upload speed, easy to use for students and lecturers, and available across the whole university.

"We were looking for a safe way to digitally exchange material between lecturers and GPs without requiring active intervention from our organization at each step."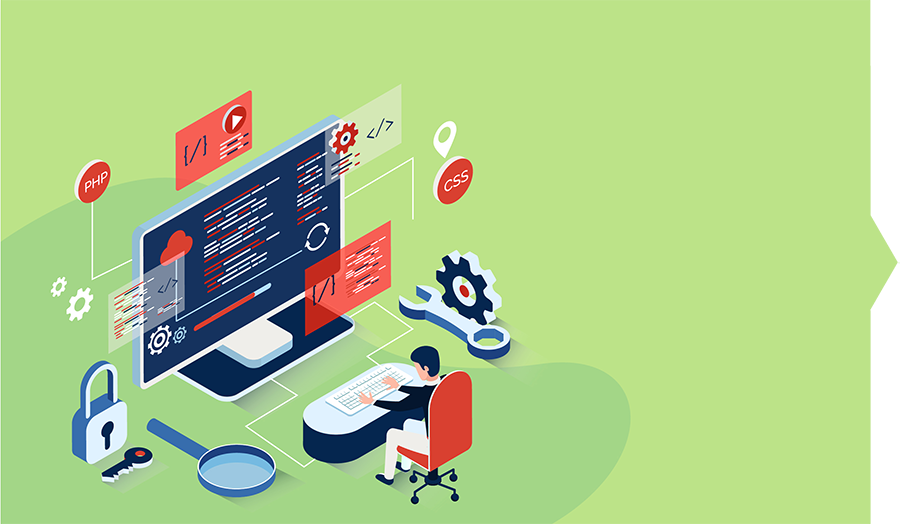 Maastricht University worked along with the team of Codific to integrate VideoLab that digitized the process as well as reduced overall operating costs by eliminating the need for physical data carries and couriers.
Ramona G., professor at the Faculty of Health, Medicine and Life Sciences, is working on streamlining the processes of secure and easy video sharing in Maastricht's GP training. She was quite excited to share with us that the system is quite intuitive thus requiring no training in order to use.
"Exchanging recordings is fast and safe, requiring the minimal amount of steps. There is also a very practical feature to tag a moment in the recording and annotate feedback."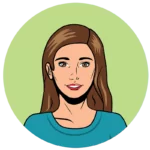 Ramona G.- teacher at the Faculty of Health Medicine and Life Sciences at Maastricht University
Amsterdam UMC is an academic medical centre as part of the department of Universiteit van Amsterdam. The general practitioner (GP) training of Amsterdam UMC trains nearly 100 new GPs every year. The GPs in training (GPIT) learn and work in a local medical center and attend one day of training at AMC per week.
Performing patient consultations is a key competence for GPs, that is why GPITs receive intensive training on these skills. Exercise and feedback is a powerful learning method to ensure that the GPITs are trained to the highest standard. To do this GPITs need to be able to share recordings from their consultations with each other, with their mentors and evaluators.
Over 7000 people work here to provide integrated patient care, fundamental and clinical scientific research, and teaching.
2300 medical students, 120 medical informatics students, and hundreds of trainee nurses, paramedics, and other students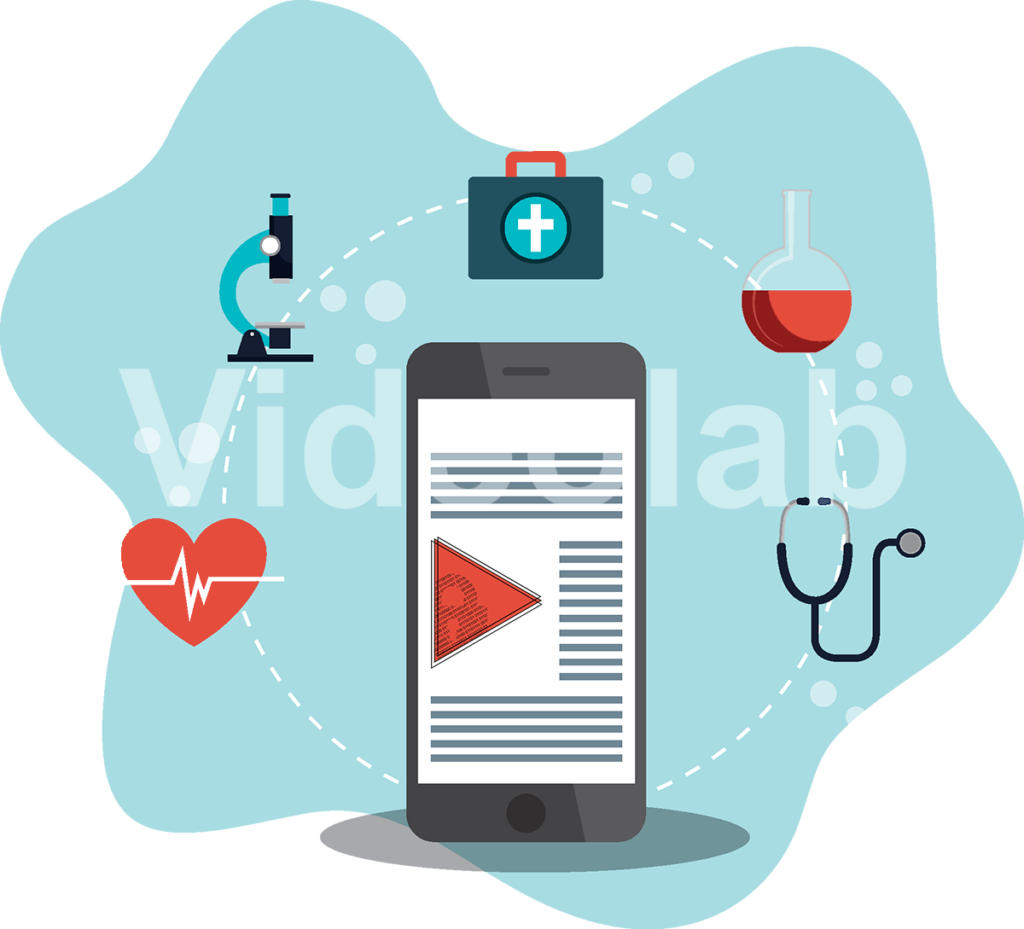 "Obviously we want to handle recording where patients can be seen with impeccable care. That is why we were looking for a system where these recordings can be shared whilst guaranteeing the safety."
When it comes to file and data management in universities, security is perhaps one of the most important factors to consider when integrating any software system. In the case of Amsterdam UMC, security is a even higher priority, since the university relies heavily on video content for their medical students to learn and practice. These videos often contain sensitive information that must be well-protected. This is where VideoLab comes in.
"What is the one critical success factor of VideoLab for your organisation?"
-"Mainly the trust in the security of the system. And it just has to work."
The adoption started with the lecturers that were willing to try and has gradually spread across the organization to ultimately become a integral part of the education plan.  The management team of Amsterdam UMC worked with the Codific team to finetune the solution in full alignment with the educational program.
"Videolab has become an integral part of the education"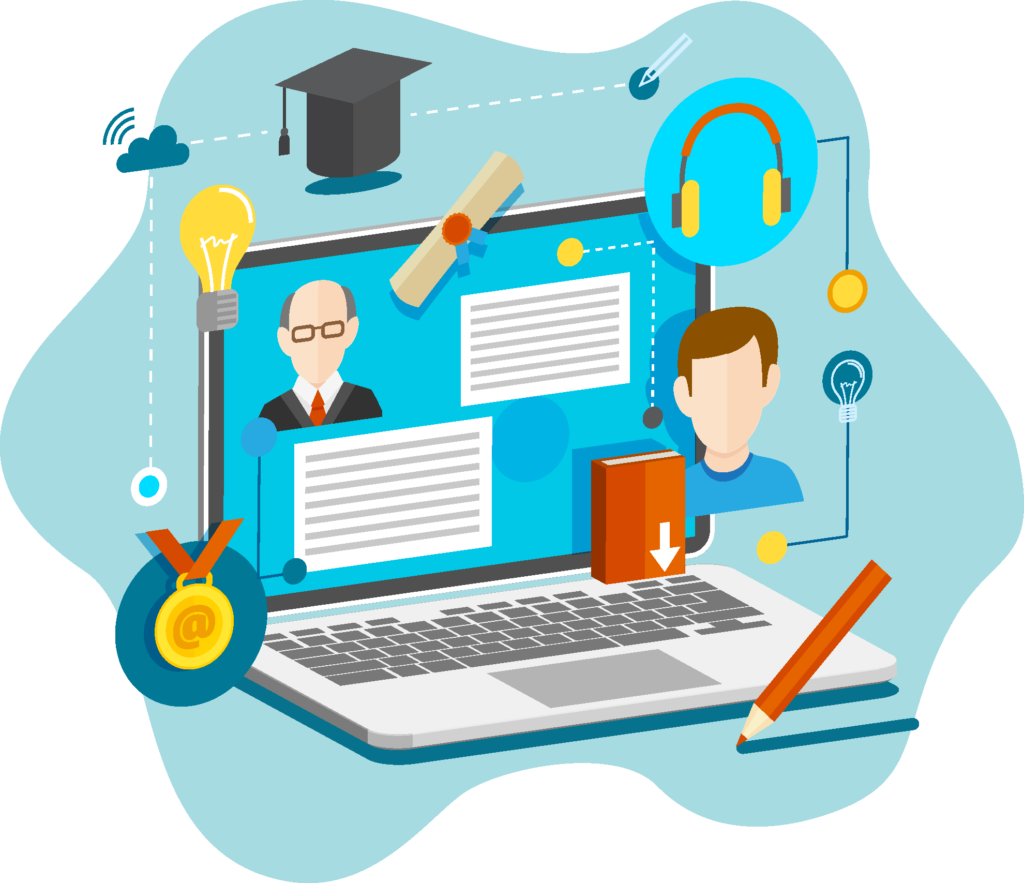 Judith G is an education advisor on ICT at the Amsterdam UMC, she highlights that VideoLab, together with the learning management system, have become core digital infrastructure for the organization. The clear added value of VideoLab has convinced everyone, from the early adopters to those most sceptical of change.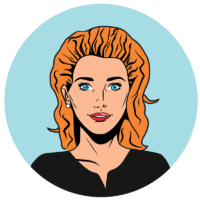 Judith G., Amsterdam UMC
Advisor education and ICT
"I notice that, now that the system is an integral part of our education, the slow adaptors have also gotten used to it. Videolab is a secure system, but nonetheless users still have a responsibility to act with diligence. I recommend that, additional to the technical implementation, respect for privacy be an integral part of organizational culture."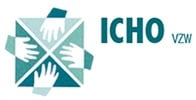 ICHO is the Interuniversity Center for General Practitioner Training, an organization created together with KU Leuven, Ghent University, Antwerp University and the Free University of Brussels. An Stockmans and Guy Gielis are the directors of ICHO and they were in charge of solving the logistical and administrative challenges for all aspects of the general practitioner specialization program in Flanders. More than 4000 trainees, trainers and coordinators are involved in the program on a yearly basis.
The problem
"ICHO is striving to be a learning network organization. The IT platform is an essential part of this link since all students, GP trainers, supervisors and teachers are spread across Flanders. ICHO needs a high-performance, secure and ultra user-friendly IT platform where the data files and all applications are fully integrated. Today's world of hyperconnected individuals provides opportunities for ICHO to move a number of traditional training components online (e.g. entry-level and periodic exams testing, online assessment, realistic scenario-based medical proficiency testing) as well as creating new training instruments, such as Codific's Videolab subsystem for soft skills training."

An Stockmans
The solution
When it comes to successfully managing the logistics of an organisation the size of ICHO the whole administrative and educational ERP system must be a complete turnkey solution. CODIFIC provided Videolab to ICHO that uses an extensive and well-defined API and a Single Sign-On system to allow the students, trainers and teachers to access VideoLab via their central educational portal.
"We chose CODIFIC because we were very satisfied with the applications that they have first developed, i.e., the online testing platform, the Videolab platform and training platform."

 Guy Gielis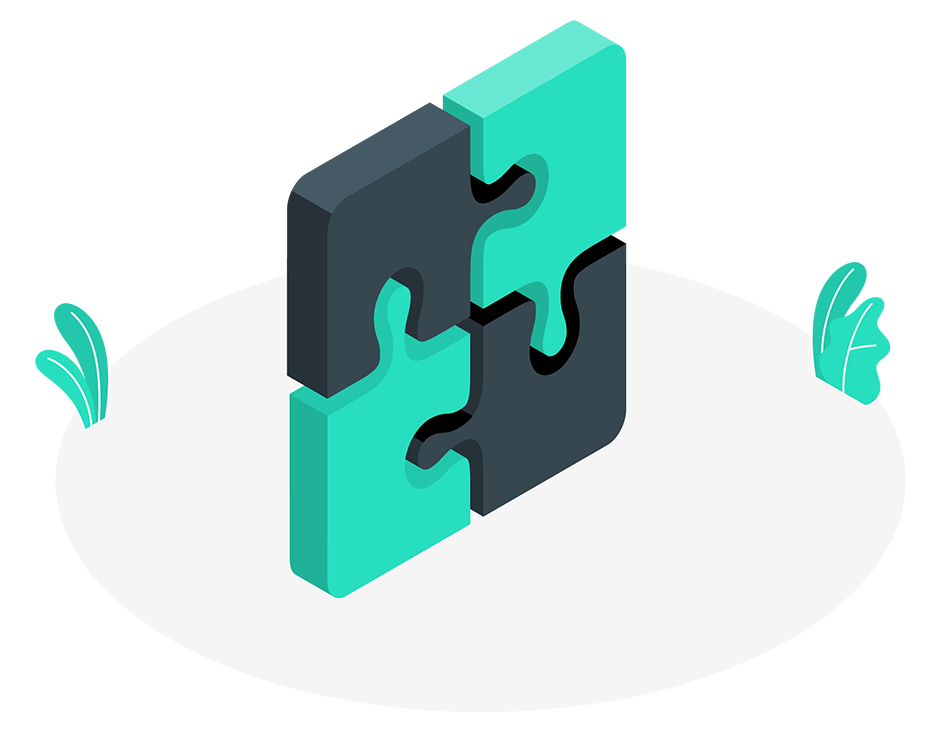 Videolab served for ICHO as an online soft skills training platform with peer-reviewed real world patient consultations hosted in a highly end-to-end secure environment. Codific have extended Videolab with a set of complementary subsystems. Initially, ICHO's generic online examination platform where university administrators could upload a database of coded exam questions and have a knowledge test compiled within minutes. A subsequent extension allowed ICHO to organize a full range of training courses for all students and trainers.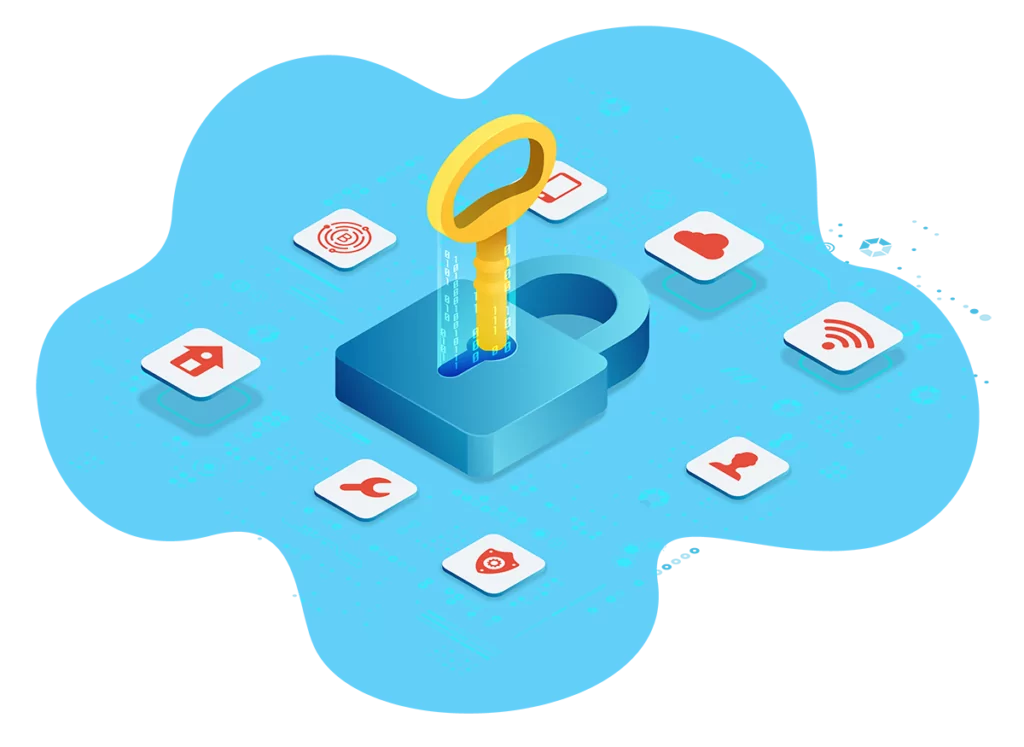 "The choice for CODIFIC is therefore based on the development and their knowledge of an integrated one software platform in which all data are interconnected and can be entered online and being consulted."

An Stockmans
After several iterations Codific has refined the existing subsystems into a complete solution with an internal ERP system, which seamlessly integrated a rapidly growing set of features and modules. These include a number of third party systems as well, such as Medbook and Sophia. [make sure to add the hyperlinks to Medbook and Sophia]. Perhaps the most notable module recently added to the overall system is the Attendance App that tracks (compliant with GDPR) all attendances to courses, seminars and even externally organized training sessions.
"Our platform serves more than 4000 users on a daily basis and empowers them to focus on their core mission: to make the world a healthier place"

Chavdar Gushterov, Product Manager at Codific