Codific is fortunate enough to have success stories to share, and we thank everyone of our clients and individuals who have helped us along this journey. Therefore, we would like to share how Codific came to be, and some of our very proud moments.
After graduating from high school in Bulgaria, Aram moved to Belgium in 2001 to study Computer Science at KULeuven which is amongst the best universities worldwide. As a student looking for a job, he met Dag – the current CGO and co-founder of Codific.
Aram and Dag became good friends and started working together. They ran an IT support service with other fellow students. The venture helped students, teachers, and people within the area with any IT issues they faced. 
Aram then went on to get a Masters degree in Informatics and later on a PhD in Computer Sciences. His research focused on predicting vulnerable components using Machine Learning and privacy threat modeling. At the IMEC- distrinet research group, he was involved in streamlining LINDDUN, the most systematic privacy threat modeling methodology (now part of the NIST and ISO standards). Together, with his team, they were considered the intellectual parents of this world's gold standard framework. In his 12 years with DistriNet, he became one of the top experts in privacy and security threat modeling. Since 2021 Aram has joined the OWASP SAMM project, which is a security maturity AppSec programme helping organizations improve their security posture.
Meanwhile, in the General Practitioner (GPs) programme ICHO, they were trying very hard to improve the training of their GPs in doctor-patient communication. Many years ago, the majority of universities found teaching communication skills, empathy, patient centered care and soft skills training to be challenging. They then started looking for solutions to this through reflective feedback mechanisms. Thus, the movement began and universities turned to recording interactions. Specifically, in KU Leuven they were sharing patient recordings with encrypted USB sticks, which were sent back and forth between hospitals, clinical and university campuses by certified currier. 
They decided it was time for change and wanted to move these interactions onto the cloud, however, this implied very serious legal and ethical concerns around the privacy and security of the data, GDPR, and patient protection legislation. Any such solution needed to be at the world gold standard of privacy by design architecture.
In the search for this, they approached Aram with their problem and ideas for solutions, at the time Aram had built Codific, a business for secure software development and cybersecurity SaaS solutions. This is where Codific's flagship product, Videolab was made. Videolab is what helped shape Codific into the leading Ed-Tech provider it is today.
Videolab was created specifically with this in mind, as a privacy-complaint video sharing platform where patient interactions can be recorded and shared in a GDPR- safe environment. This allowed students, trainees or assessors to upload simulated consultations, peer consultations or real patient consultations which are always encrypted.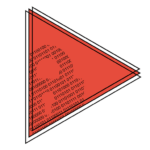 Students are able to go back, self reflect, make time fragmented comments or ask questions. Secure collaboration allows students to securely share the recording with peers and receive feedback from multiple different sources. 
Through the Flemish General Practitioner organization, ICHO, who had originally requested this platform, all big Flemish universities such as KU Leuven, University of Gent, VUB and University of Antwerpen started using Videolab. From this stem, word of mouth quickly spread and others saw the huge potential and value in Videolab and adopted the platform. The first in the Netherlands being the University of Rotterdam, today there is at least one deployment of Videolab in every medical university in the Netherlands.
You can read more on each use case below: