22 August, 2019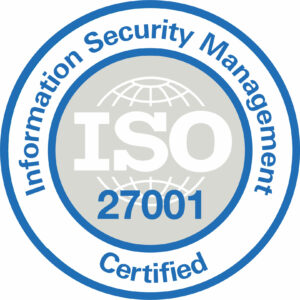 Codific is pleased to announce it has been awarded an ISO/IEC 27001:2013 certification. This certificate supports and extends our existing layers of security. In other words it helps us to keep all incoming and existing data secure.
What is ISO/IEC 27001:2013 Certification
Information is the most valuable asset of an organization, that is why a systematic approach to protect it is necessary. ISO/IEC 27001 is the most widely recognized international standard for information security.
Certification process
The certification process consisted of two stages, one internal and one external. Firstly the internal preparatory stage involved implementing information security best practices and developing security documentation required by ISO/IEC 27001:2013 standards.
Secondly the external certification stage entailed a comprehensive process including documentation reviews that addressed all ISO criteria, as well as an audit. After that, RIGCERT auditors verified the real-time application of ISO/IEC 27001:2013 standards.
Value for Codific clients
We believe that it is necessary to communicate to our clients that we make sure their data and information are kept strictly secure. To clarify the information security management system of Codific, meets strict international information security standardization requirements, all legal, statutory, regulatory, and contractual requirements for information security.
About RIGCERT
RIGCERT certification body is established since 2012 and active in several European countries. Most importantly RIGCERT is accredited by ESYD for the certification of management systems, which is one of the founding members of EA (European Accreditation), a member of IAF (International Accreditation Forum) and a signatory of all relevant MLAs (Multilateral Agreements). They provide training, audit and certification services for multiple fields. Including quality management, information security, environmental management, occupational health & safety, road traffic safety or business continuity.
You can read Codific Declaration of Commitment Privacy and Personal Data Protection and ISO/IEC 27001:2013 Certificate –> here